Damaged Mox Emerald and New Beginnings at TOAMagic.com
Welcome to the new TOAMagic.com website, and this blog itself. The blog will feature stories from the road, as well as cool cards, sweet deals, and whatever else we can dig up!
We also want to announce our new initiative; we will be donating 5% of all direct website sales to a selected charity every month. We prioritize direct action charities that make a difference in individual's lives. If anyone has suggestions for charities for the future, feel free to e-mail us at buyer@toamagic.com. This month's charity will be ArtsQuest, a nonprofit that provides access to art, culture and educational programs to residents of the Lehigh Valley, PA.
Today's find comes from MF Indianapolis, September 6-8, where we purchased a Mox Emerald for the going rate of a NM copy circa 2013 (when TOA was first starting out). As for the card in question, well, we'll let you take a look.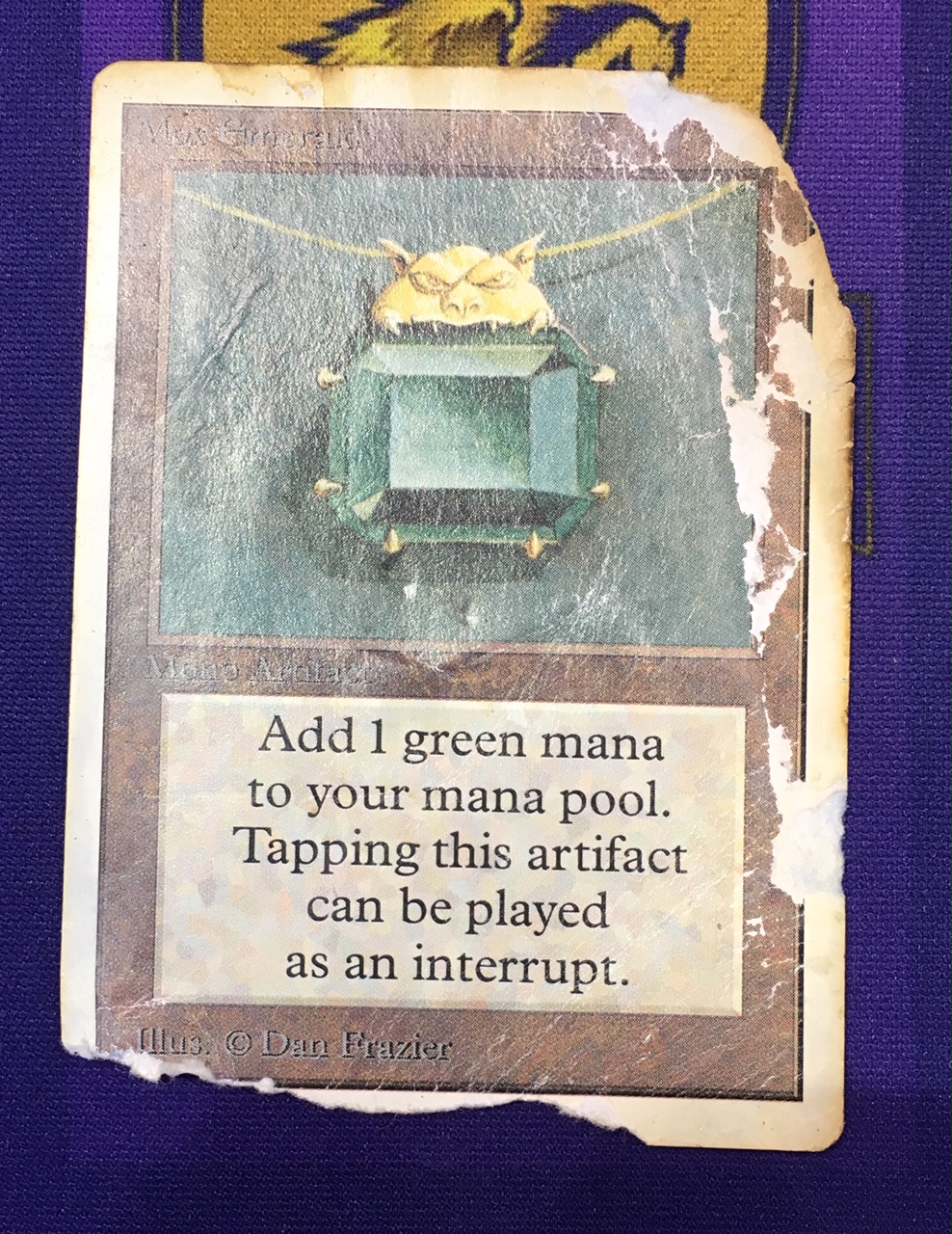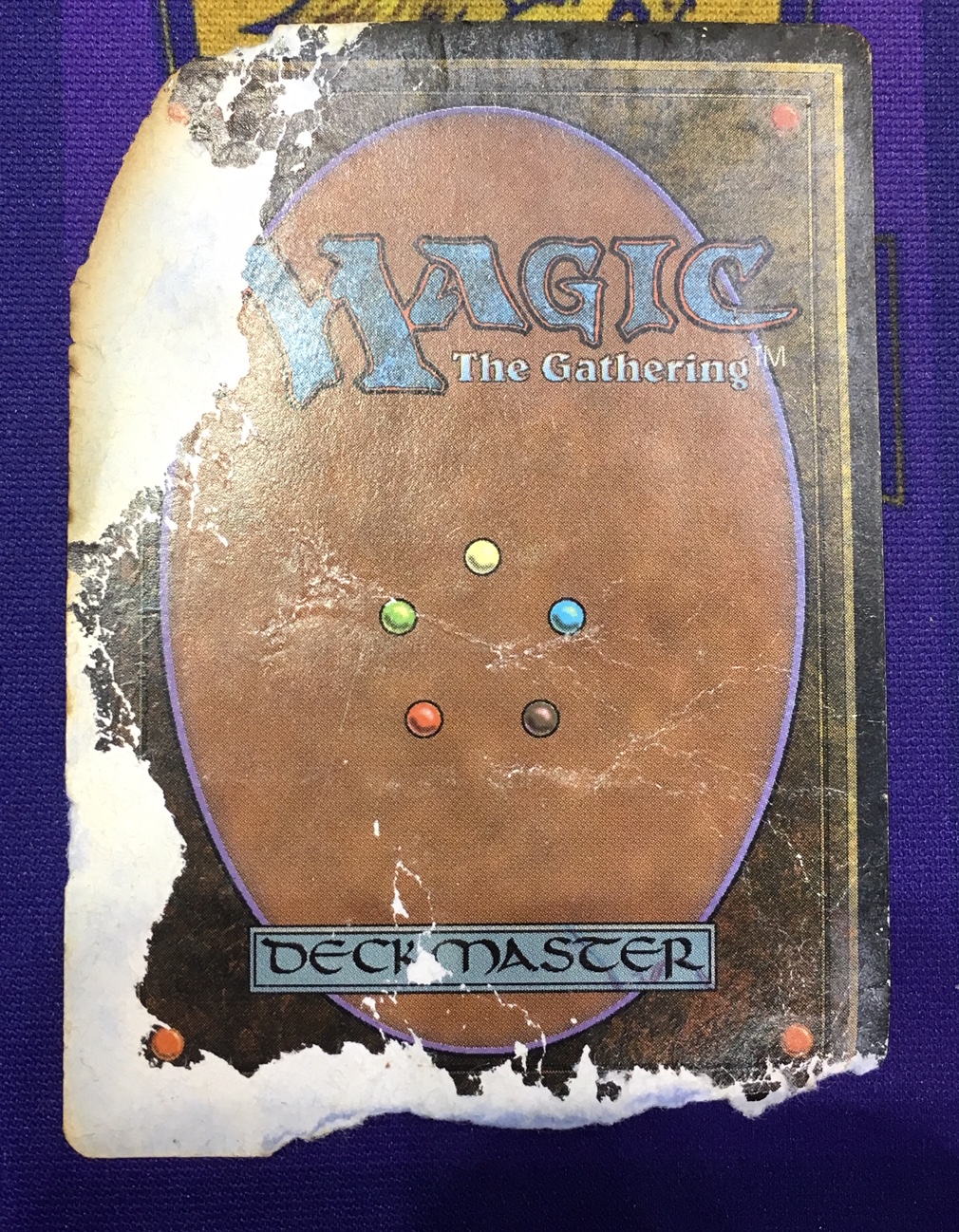 The Emerald was involved in a car fire, which was put out with water. This gives us the trifecta of card damage: Pieces missing from the outside, staining on the surface, and a separation of layers between the front and back.
We're excited to bring this card to market for $990, and it is purchasable on this site. $49.50 of the website purchase will go to the charity listed above. The card will be available for in person inspection at MagicFest Indianapolis.
Our next event is MagicFest Atlanta, September 20th-22nd. The main event feature the Legacy format. We're looking to pick up some Legacy staples before the show. Any of the cards listed below can be sent to us using our buylist feature on the site. Bear in mind, these prices are only valid for orders we receive before September 18th. These prices are OVER our normal numbers, and will be manually adjusted upon receipt. There is no store credit bonus for these cards.